MTA Festival 2019
Date: Jun. 28 (Fri.) – Jun. 30 (Sun.)
Time: 8:30 PM
Venue: Tianmo Nature Scenic Area
Venue Address: Tianmo Huailai Zhangjiakou Hebei
Tickets Prices:
¥280 1-Day Presale
¥350 1-Day Door Price
¥220 1-Day Student
¥500 1-Day VIP
¥450 2-Day 3-Night Pass Presale
¥520 2-Day 3-Night Pass Presale
¥560 2-Day 3-Night Pass Door Price
Description
The theme of the year – Parallel Universe
Everything is a singularity of a great mass. It has continually torn into a myriad of parallel spaces through expansion. It is also called " parallel universe". Beyond the surrounding universes, there are many other infinite universes. The story has different scripts in different parallel time and space, running in parallel. In those three days of June, the parallel universe will meet, the intersection point is the TianMo desert, the longitude is 115.51778, and the latitude is 40.413538. The "parallel residents" from all time and space will gather at the "TianMo Paradise" at this time for a grand Carnival.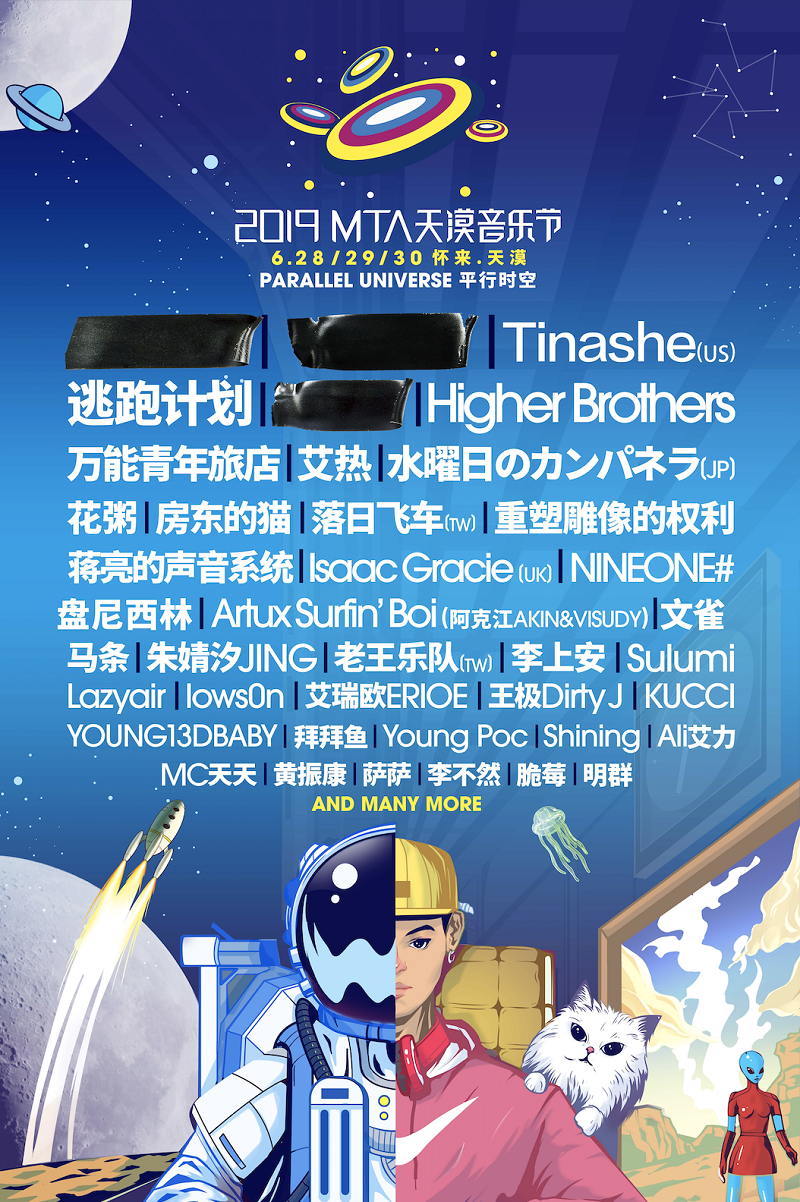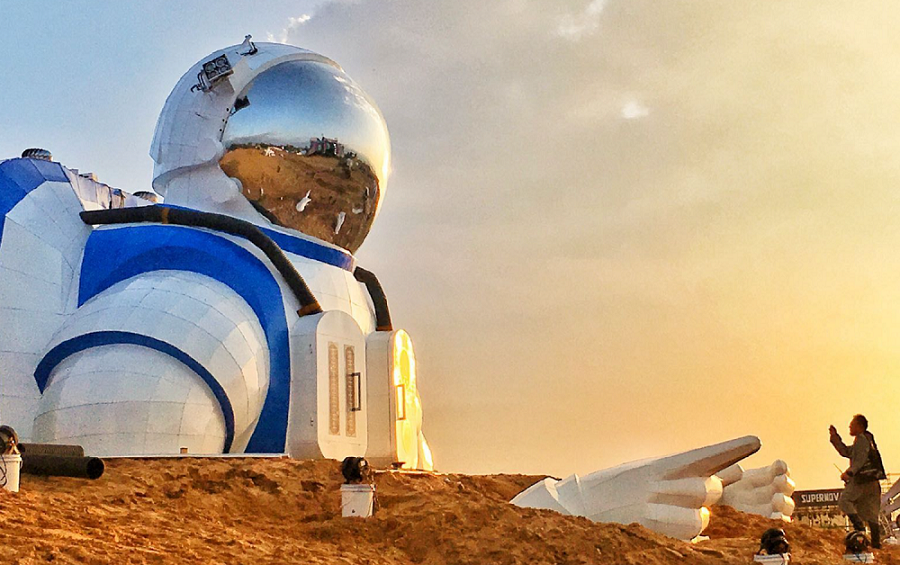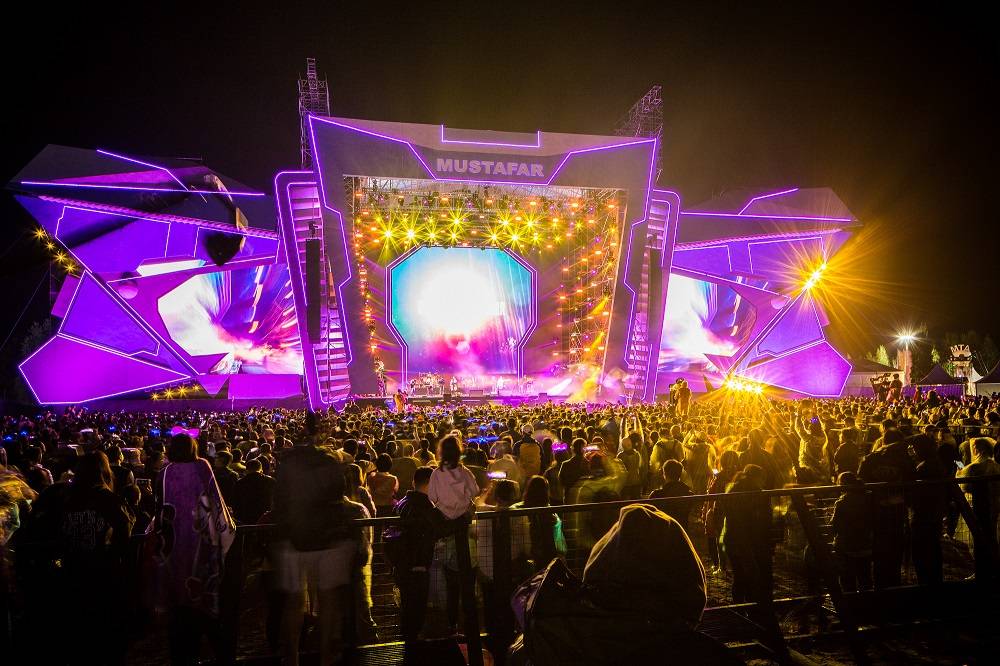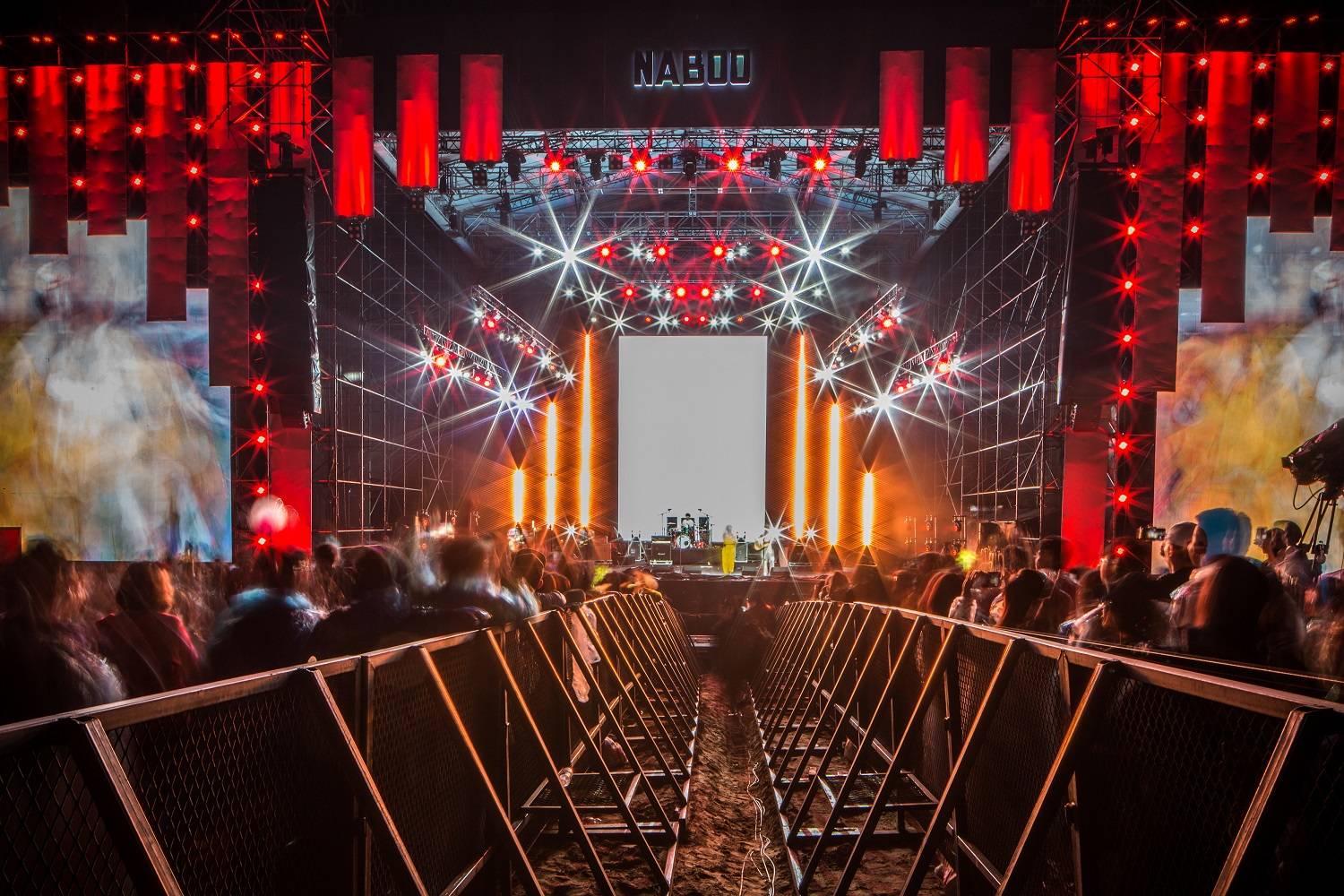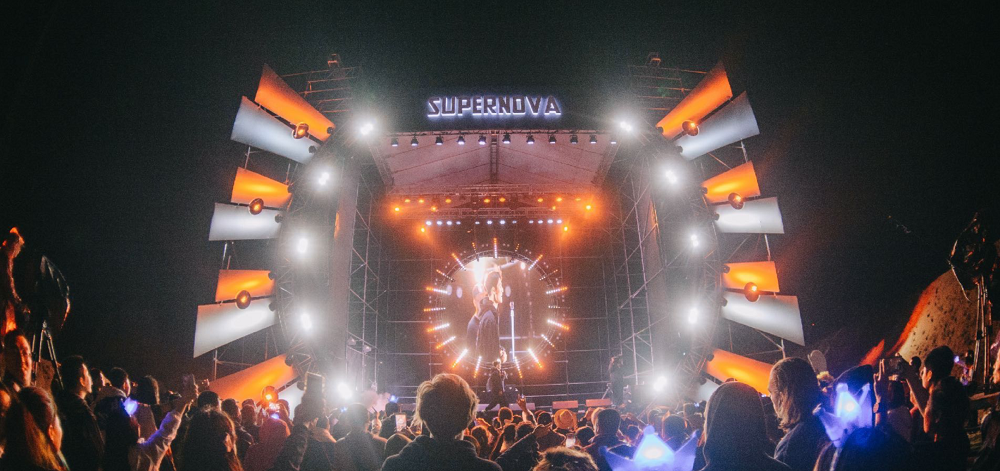 MTA Festival Lineup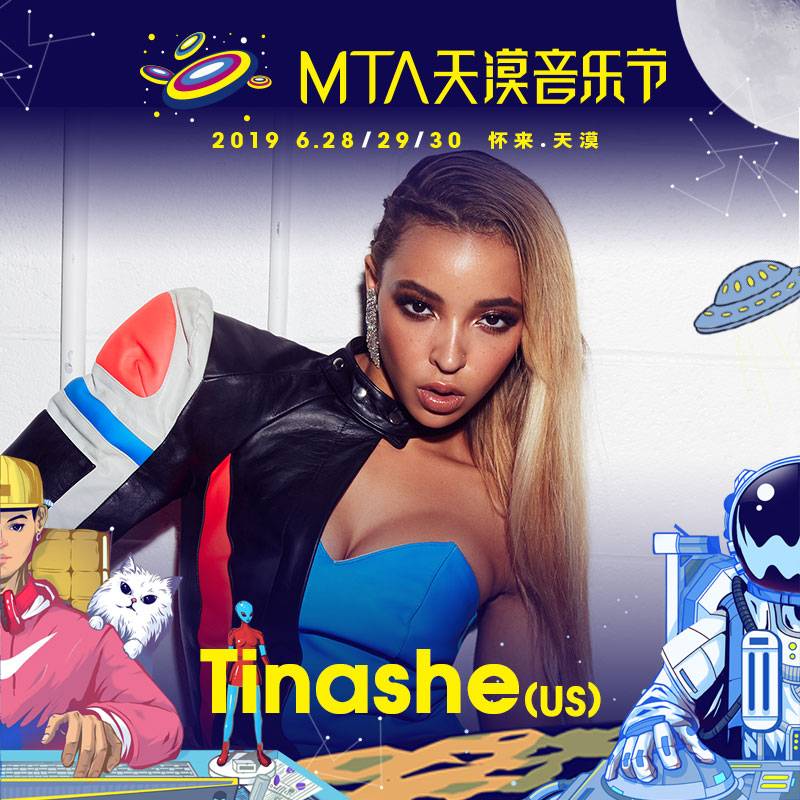 Tinashe
When it comes to any art form, the details are everything. Now, Tinashe always pays attention to every last detail. Not only does the multi-platinum-certified R&B disruptor sing, write, and dance, but she also produces, mixes, engineers, creative directs, and edits. As a result, she blazes past any and all boundaries.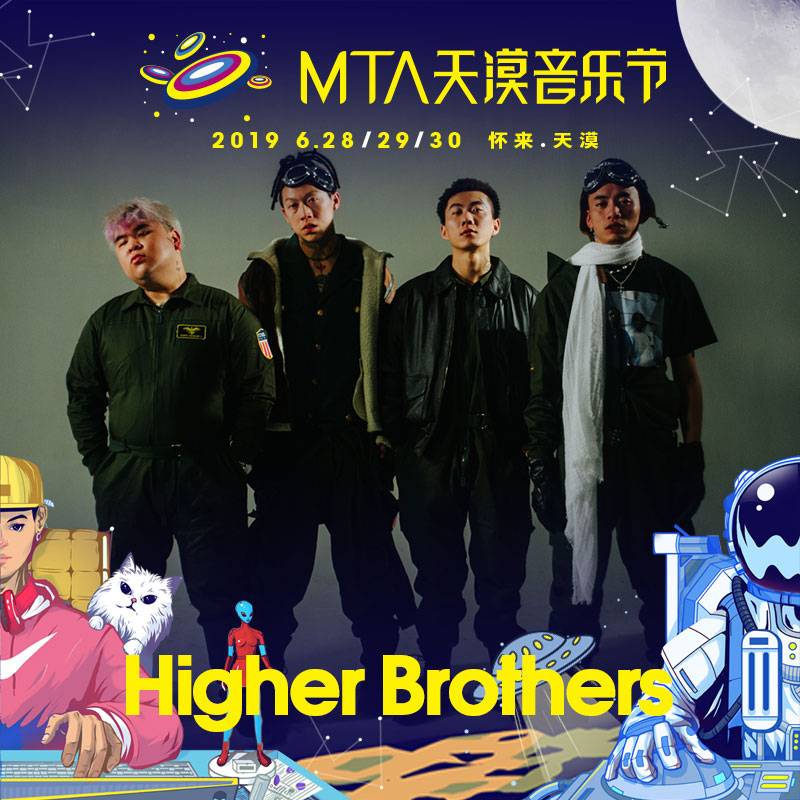 Higher Brothers
Higher Brothers are a Hip-hop group Consisting of Four members who are Masiwei, SZKnow, Psy.P and Melo. Being raised in Chengdu one of the most vibrant and diverse Hip-hop culture cities in China. They've learned early that they could excel by bringing their own style to the table. Their popularity continues to rise with invitations and attendances at world premier festivals, Higher Brothers are what it means to be presenting Chinese hip-hop in an increasingly globalized, internet-fueled world. One of their Debut album "Made in China" released in 2018 is one of their representative work.MTA Festival 2019 Being their only Touring Station located at the Northern part of China, Don't Miss Out!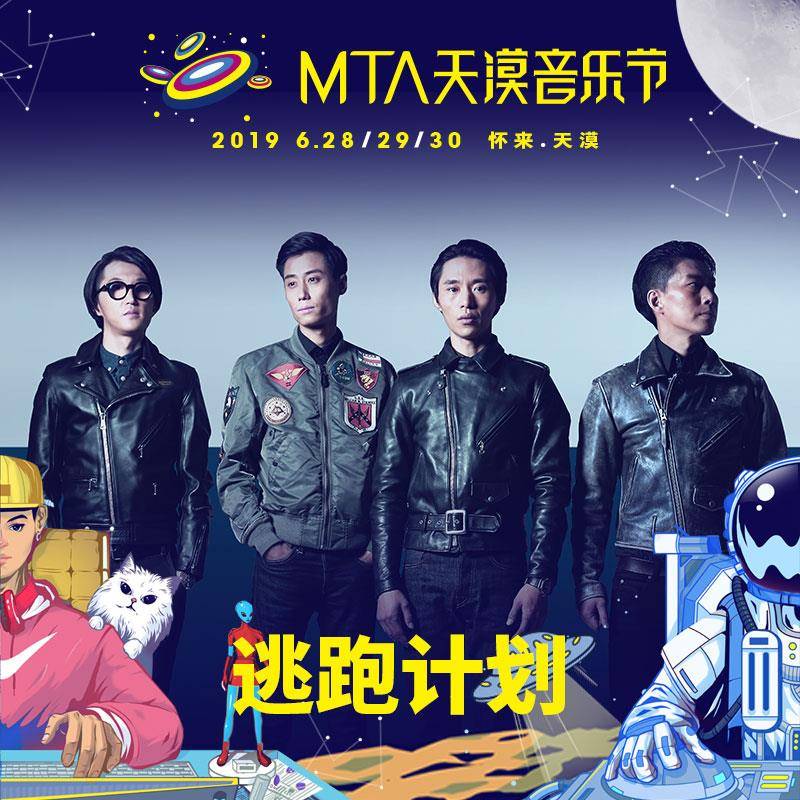 Escape Plan
Escape Plan is originated in 2005, after regrouping the name escape plan was officially established in 2007. Characterizing their sound like a fresh mix of Indie pop, New wave, Britpop, and post-punk. The Escape plan who's influence can be felt across live performance, visual art and production have exploded onto the scene with their irresistibly danceable singles. They have earned a fierce reputation for themselves from their formidable and rambunctious live performances that lead the audience after audience into utter pandemonium. They've also toured across lands covering Asia to all the way to Europe and America.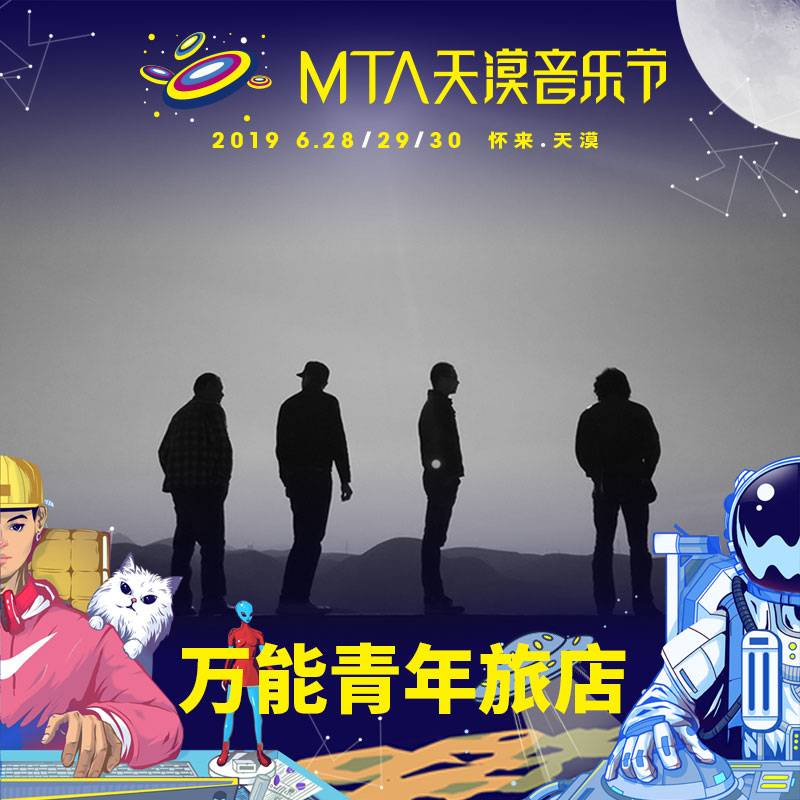 Omnipotent Youth Society
The Omnipotent Youth Society is a Four-piece alternative group originated from Shijiazhuang City, Reminiscent of 90s alternative American Rock Music.OYS's music craftily blends folk, with the projection of alternative rock and Progressive rock, they remain a propulsive and unclassifiable force, a whirlwind of musical ideas and styles. The Omnipotent youth society's deep connection with their roots is nurtured in their enigmatic poetical song lines allowing listeners to picture the message they're trying to convey. OYS is by far one of the most respected Rock band in China.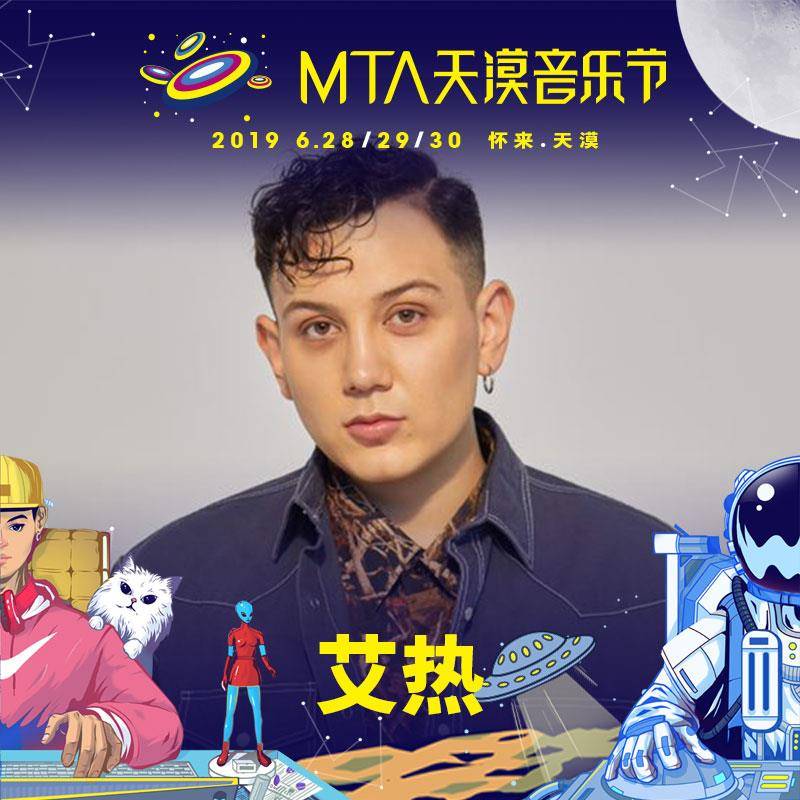 AIR
A multi-talented rapper born in Kashi(Xinjiang), AIR's songwriting is crushingly talented, vivid, melodically inventive, and completely unpredictable. In 2016 he released his very first debut single《UUG abiz》, and as a producer, In 2017 he produced a single《Trip》For a renown domestic artist called MOMO WU. AIR's accomplishment lists are long, On November 29th he was named at Asian Music Award(AMA) for Best Rap Solo Performance. Up till December 18th, he then released an album that's identical to his name《AIR》Vocally he is mesmerizing. In 2019 January 5th a collab song with GAI《Never Fight Alone》was released.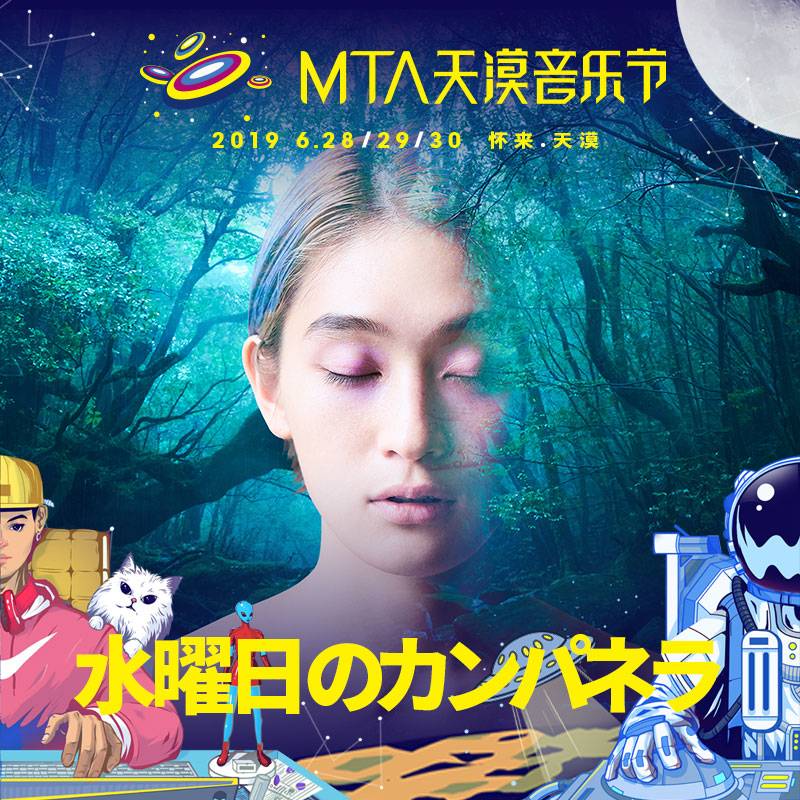 Wednesday Campanella (水曜日のカンパネラ)(JP)
Wednesday Campanella has been building it since 2012 when KOM_I joined manager Dir. F and producer Kenmochi Hidefumi's project. In the five years since the group has developed a rabid fan base at home with their prolific output of almost a dozen EPs. Now, with year's Superman, their first major label album in Japan, they've finally begun to stretch their reach internationally. Combining various musical elements such as EDM, J-pop, and hip-hop genres. The trio consists of KOM_I, Kenmochi Hidefumi, and Dir.F.It's a sure bet that when Wednesday Campanella plays a festival lineup, frontwoman Kom_I will steal the show.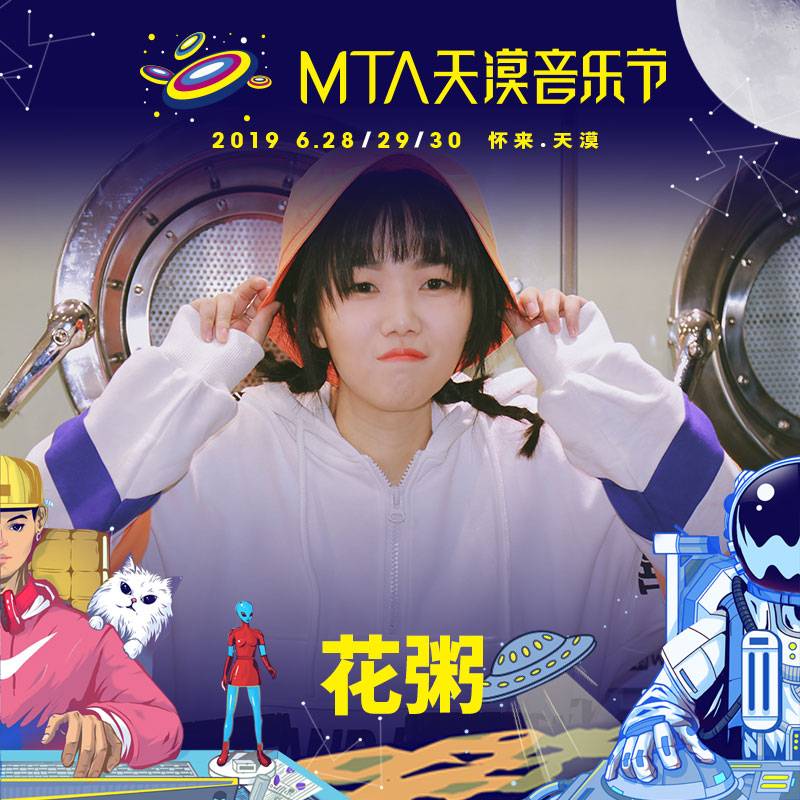 HuaZhou
In 2015, she pursued her music career which has attracted up to millions of followers. With the album "First Crush", she was nominated for three major Awards- the 5th Abilu Music Awards Annual Album, the annual single and the annual Singer. One thing that is always evident is an uncommon blend of Comfort and humility in her music. When it comes to the artistry she has it all! In addition, her debut "Dao Jiang Xing" won the top ten hit songs of Netease Music. She has the soul of a dreamer and the fearless determination of that dream wherever it might lead, perhaps her humble mindset is one the reason for achieving her success today.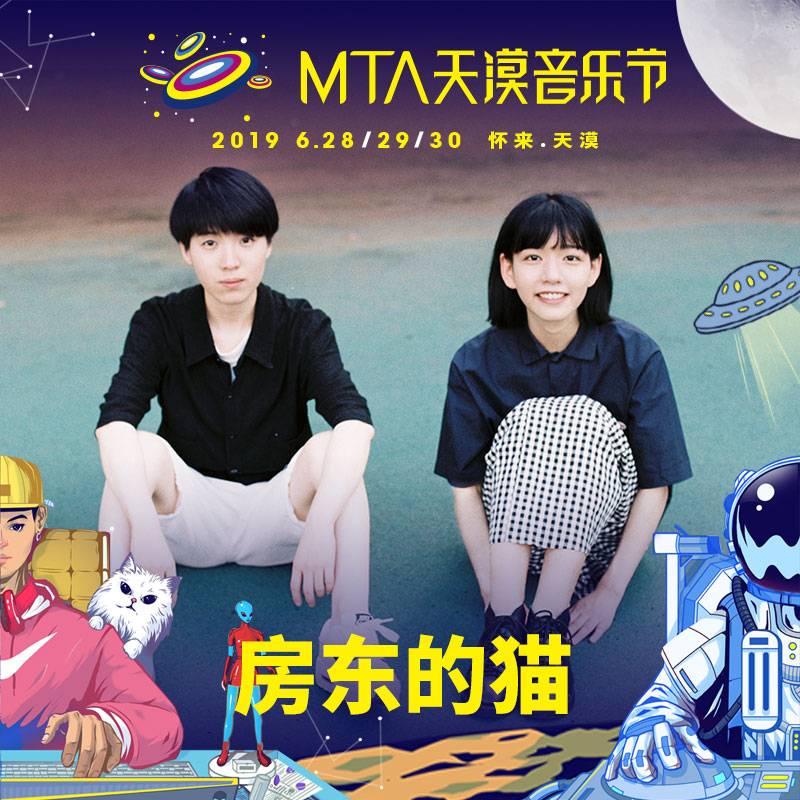 Landlord's Cat
Landlord's Cat channel their longtime friendship into Folk music with a smart lyrical bite. The Band is founded in 2013 consisting guitarist Wu Peiling and Lead Singer Wang Xinyi, where they were acquainted at Wuhan Zhongnan Univerisity of Economic and law. In this spontaneous generation, their music feels as honest and unpredictable as Landlord's Cat's Lyrics. Through it, all their unflinchingly sincere lyrics cut to the emotional heart of things. Some of their representative works include" Autumn Wine", "The good things" and so on. They have the ability to replenish the whole venue with their fans. Therefore I gotta suggest you to save yourself a spot a few mins earlier before their set.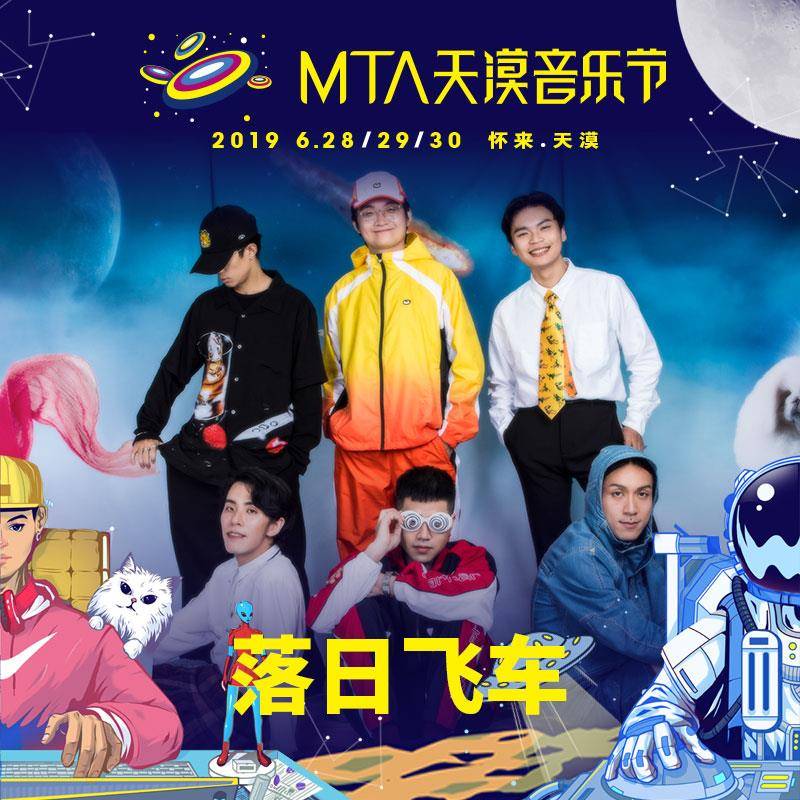 Sunset RollerCoaster(TW)
Sunset Rollercoaster is a 6-piece Synth-pop band from Taiwan, they are known for their 80s style of breezy and chilled out music with incredible live performances. The bands' debut album "Bossa Nova" was self-released in 2011, with immediate critical acclaim. After Majorly touring in Asia the band went on a hiatus, where each member focused on other musical projects for about five years. In 2016, Sunset RollerCoaster reunited and released the ground-breaking EP "Jinji Kikko" in the following year. The band's latest full-length album "Casa Nova" was released in 2018, followed by a world tour in Asia, North America, and Europe.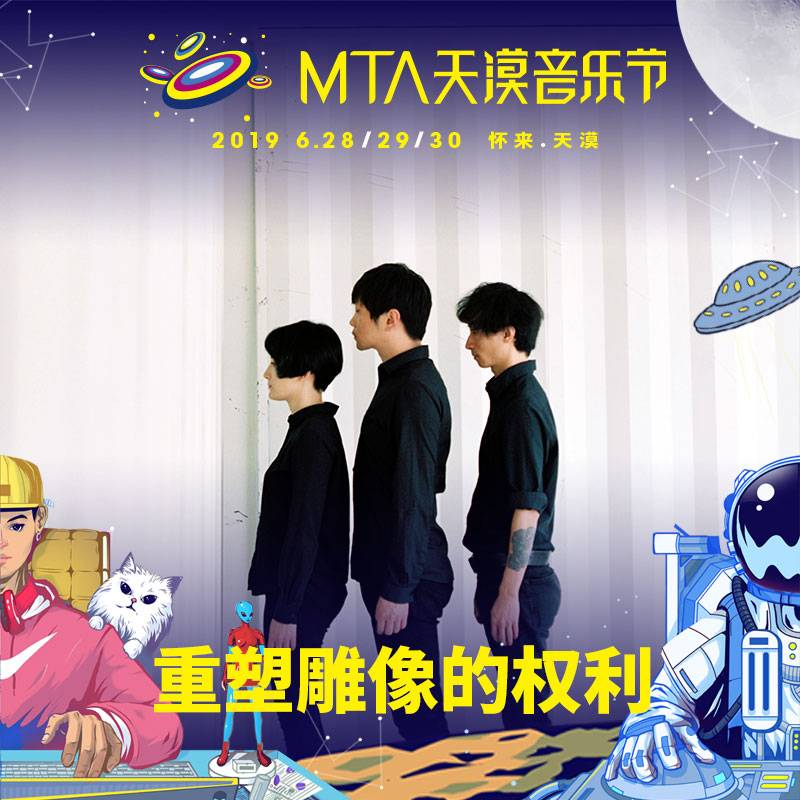 Re-TROS
Re-TROS are Founded in 2003, influenced by 70s Punk Bands Bauhaus, Joy Division, Gang of Four and so on. They were once invited as Guest performer for the European tour of the world-class renowned band "Depeche Mode", and performed on the stage consisting of 11 million Audiences that created a record in Chinese rock history. Their diverse, unique combination of raw music creates a sound with forces intense and frenzied performances.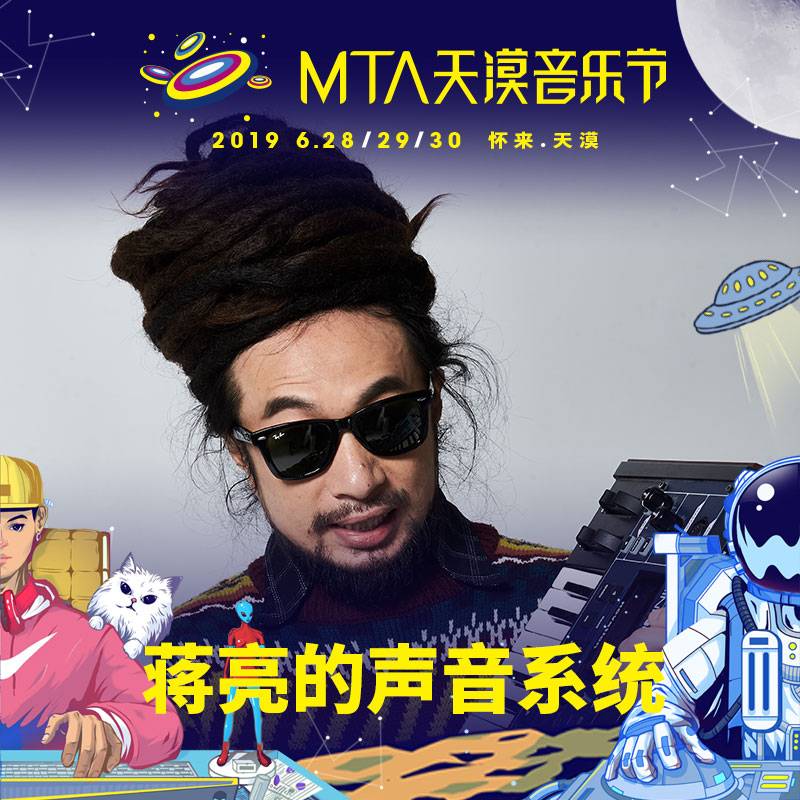 Jiang Liang Sound System
When you talk about reggae music in China its usually in circumstances where he's name automatically pops up in that conversation. His name implies that his music is as a core support base whilst cooperating with other artists with different music genres that adds up more elements and sort of adorns it to create a peculiar sound. Jiang Liang Sound System has always been deeply influenced by Jamaican Reggae music, Wonder how he managed to created Chinese DUB music? He hooked in different sound Samplings collected from all over the world and craft it into 70s Jamaican remix genre. Don't miss out on the reggae vibe during the festival!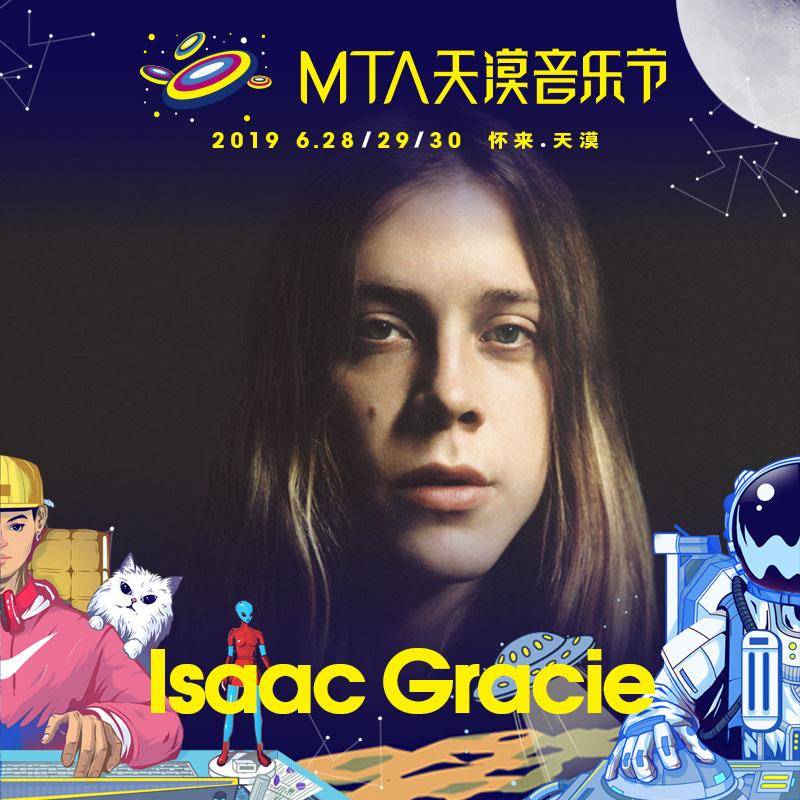 Issac Gracie
Issac Gracie born in 1994, is a British singer-songwriter from Ealing, West London. As a child, Gracie sang in the Ealing Abbey Choir and started writing songs at the age of 14. Gracie signed a record deal with Virgin EMI Records in 2016 and released his self-titled debut album in 2018. Gracie has been compared with the likes of Jeff Buckley, Nick Drake, and Bob Dylan, amongst others.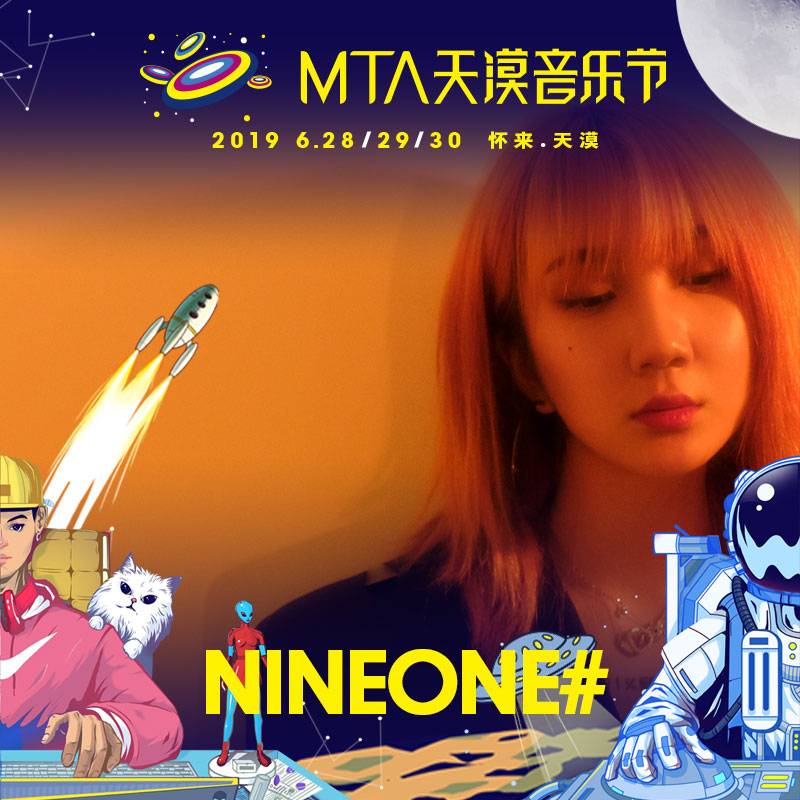 NINEONE#
NINEONE is a multi-talented Female Rapper from XiAn who belongs to our label(WR/OC Label). She is a lead by example, showing listeners through her art that you can be successful by being yourself, her popularity continues to rise with the debut of her new album "Dear X". Her goal is to use both words and action to spur a generation to do the unthinkable. One of her representative singles is "I Don't Wanna See U Anymore".She also just had her debutant show in SXSW Festival in the United States. MTA Festival 2019 will also be the premiere show of her new album.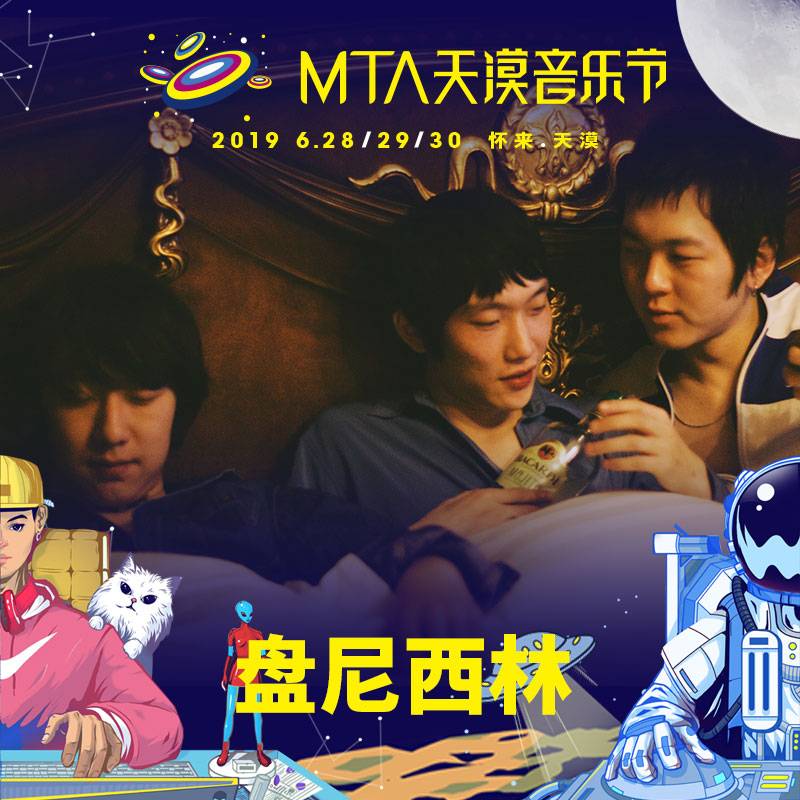 盘尼西林(Penicillin)
Penicillin(CN) since its inception has been dubbed an "Amazingly talented band of young idols", and in short order has shot up the ranks to become the most talked about band of new stars born in the 1990s. At its heart, Penicillin is guitar driven rock band in the traditional sense, while at the same time integrating multiple styles to create their own brand of " Romantic Rock n' Roll". Wise beyond their years, Penicillin's music and lyrics stretch beyond their age and speak to the world and lives of people born in the 1990s.Possessing an extremely intoxicating live performance only further enhanced by their charm and good looks, Penicillin is the one and only medicine you need.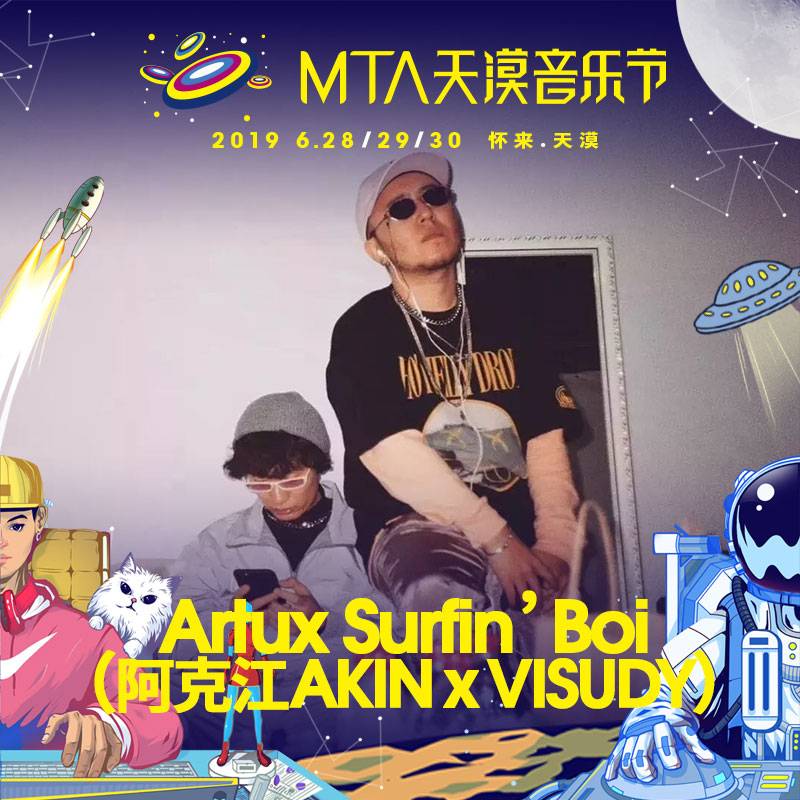 Artux Surfin'Boi(AKIN x VISUDY)
"Artux Surfin'Boi" consisting R&B singer Akejiang from "The Voice of China" and producer Visudy, they have made a career of writing timeless tracts with insatiable grooves, undeniable hooks and memorable melodies that combine the best of R&B. Fueled by a mutual interest to have the purest and simple pursuit of music. Their well-rounded music library and diversity creates an experience like no other. Lyrics presented in a bilingual form with the mixture and smooth blend of English and Chinese show their diversity.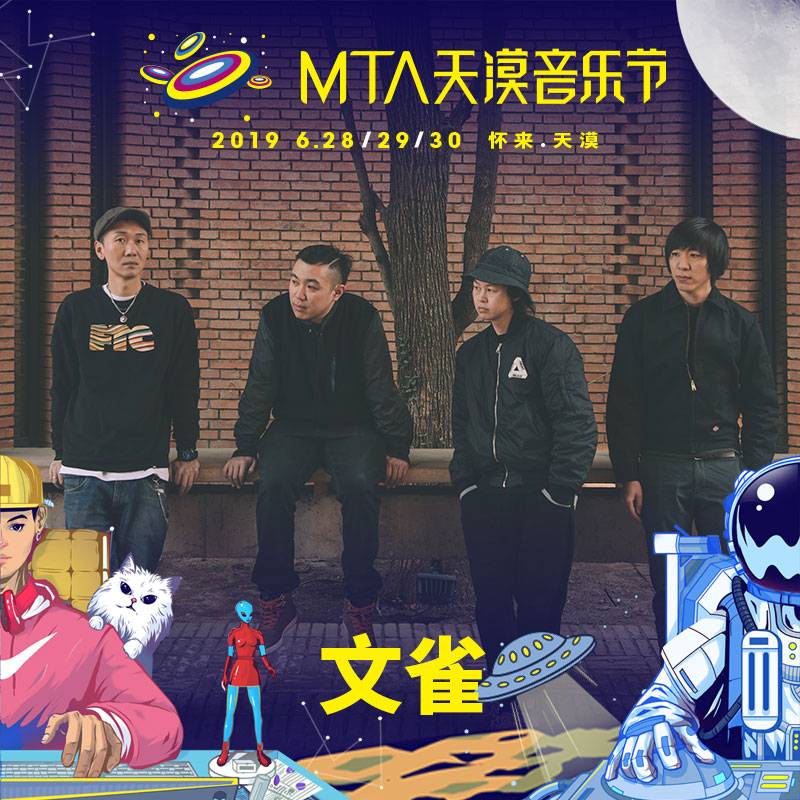 Sparrow
Founded in 2008, The Sparrow is known as the Legend of the Post-Rock bands in China, combining instrumental, Folk and Post-rock in their work as it has an unusual mixture of beats being intense and harmonious ones that recount with cinematic swell the subtle joy and pain of the everyday life. Since the establishment of the band their songs "The Rainbow Mountain", "The Man Who Watches Scenery", "Lost Mind", "Wild Goose", have been released.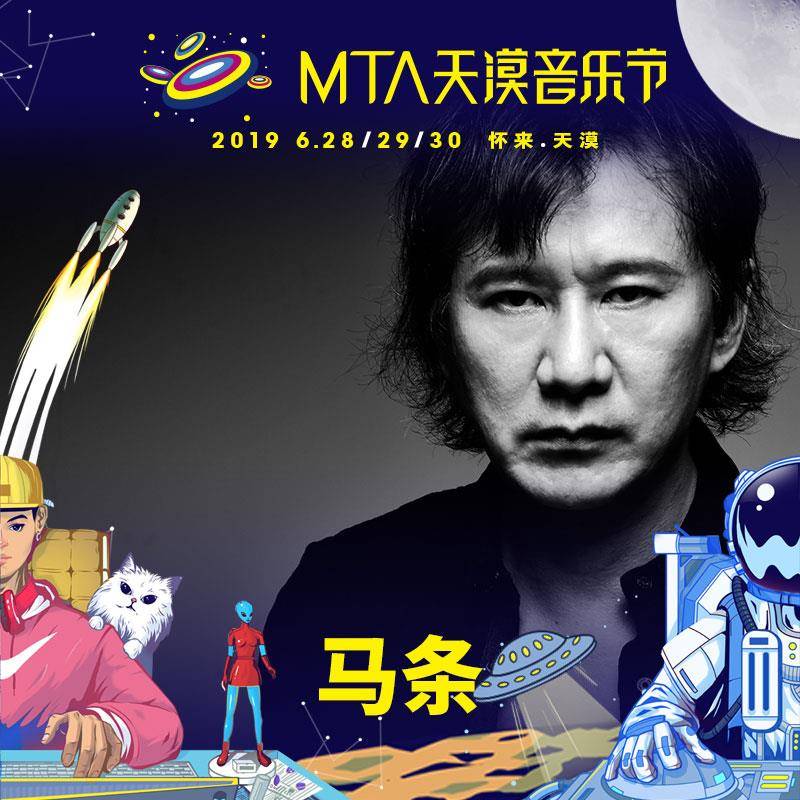 Ma Tiao
Originated in Kelamayi as the cities name indicates "Black Oil" which Kelamayi is the biggest Oil Mining city in China. Ma Tiao vibrates with the sound of a city where the rhythm vibrates with a sophisticated subtlety between guitar as his music presents unknown graininess and fascination with an authentic mass appeal transcends all boundaries.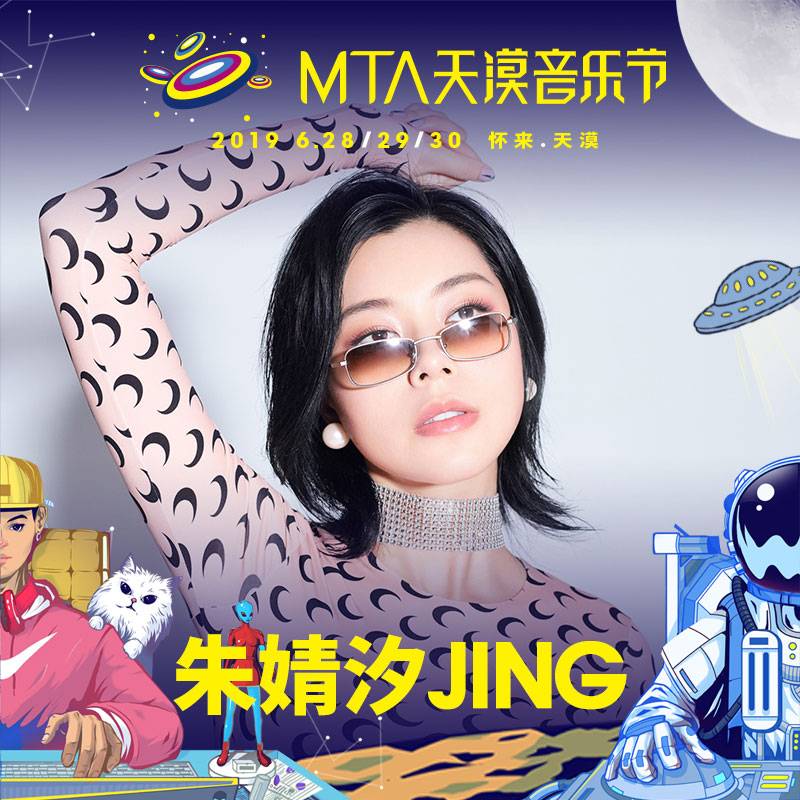 JING
Her creations have a slight blend of "urban hippie vibe", when left unattended, she writes her own words, makes all her own pictures and uses all her limbs and voice when she plays live, the lyrics and attitudes conveyed are simple and casual with a mixture of trendy beats. It's the type of music you'd want to be playing in the background as you cruise down the highway with a road soda clutched on your hand.2016 has been a breakout year for Jing as she went competing on the third season of a reality TV Show program"Chinese good song" and got chosen to Join LiuHuan's team who is a renowned singer in China and immediately after the song was broadcasted, it hit the peak of QQ music.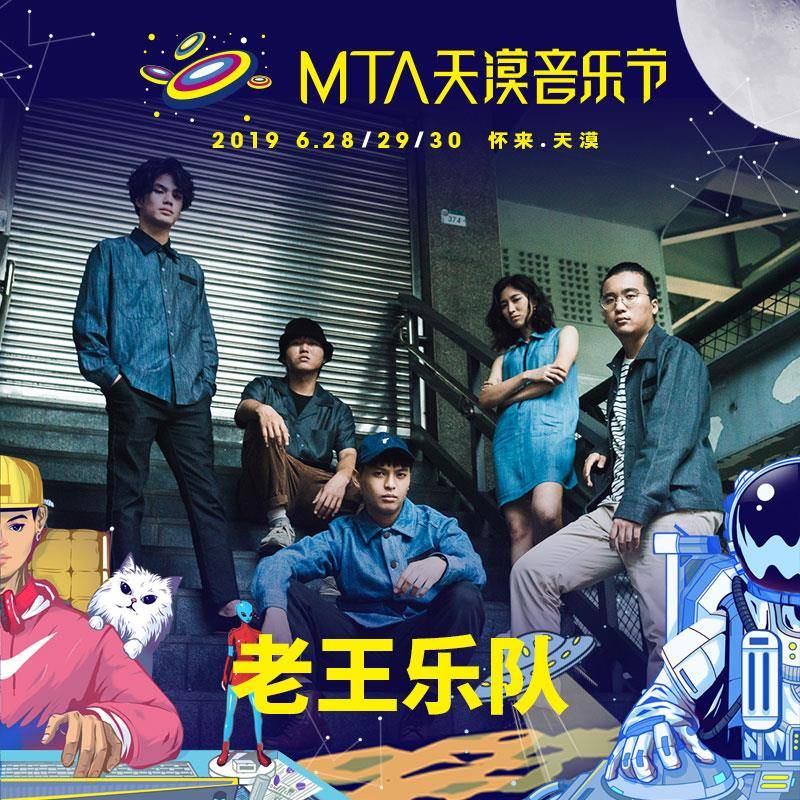 Your Woman Sleep With Others
YWSWO is established at Taipei in 2015, it's a 5 piece folk music band consisting main vocal Zhang Li, Drummer Yuan Hui, Guitarist Shuo Wei as Core members, and was unified when Bassist Min Jie and cellist Ying Jia joined. They released their first debut EP" At fifteen, I had my mind bent on learning". There are directness and humorous sarcasm to YWSWO lyricism and the playfulness to their song's arrangements that give out memorable impressions.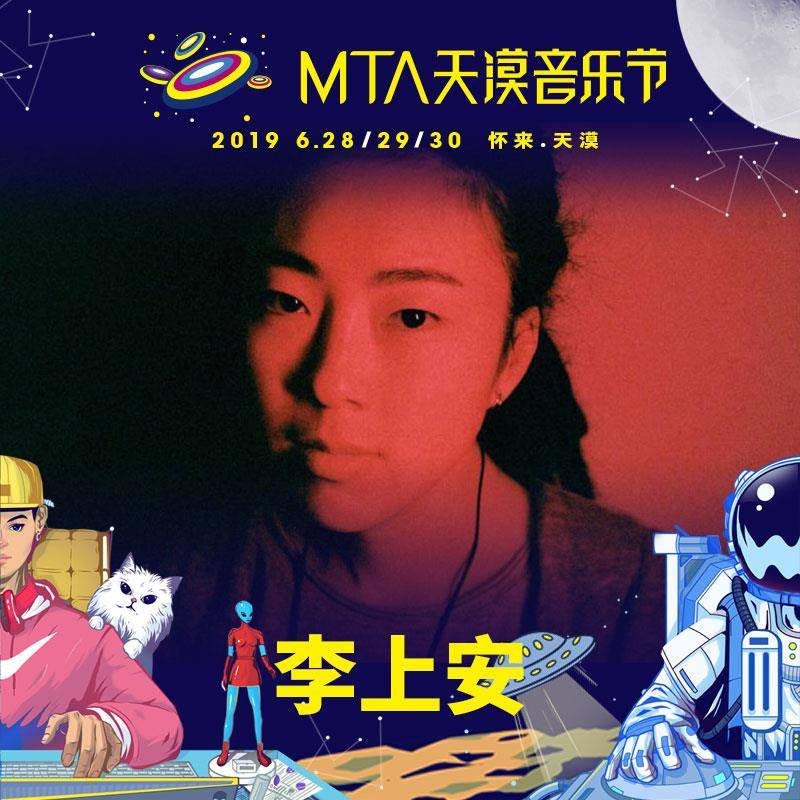 SHANG AN LEE
Shang An lee is originated in a city called Chengdu in 1990 and based in Beijing in presence, Some of his representative works would be "The Coming Days Would Be Long", "Night Long Dream", "Slow", "Lost On The Road".There is no "Set demographic" For Shang An Lee, no gimmick, no crafted agenda aside from making beautifully raw music. Each of his songs is nostalgic, intimate and indelible. His representative album would definitely be "SWING" and "SLOW".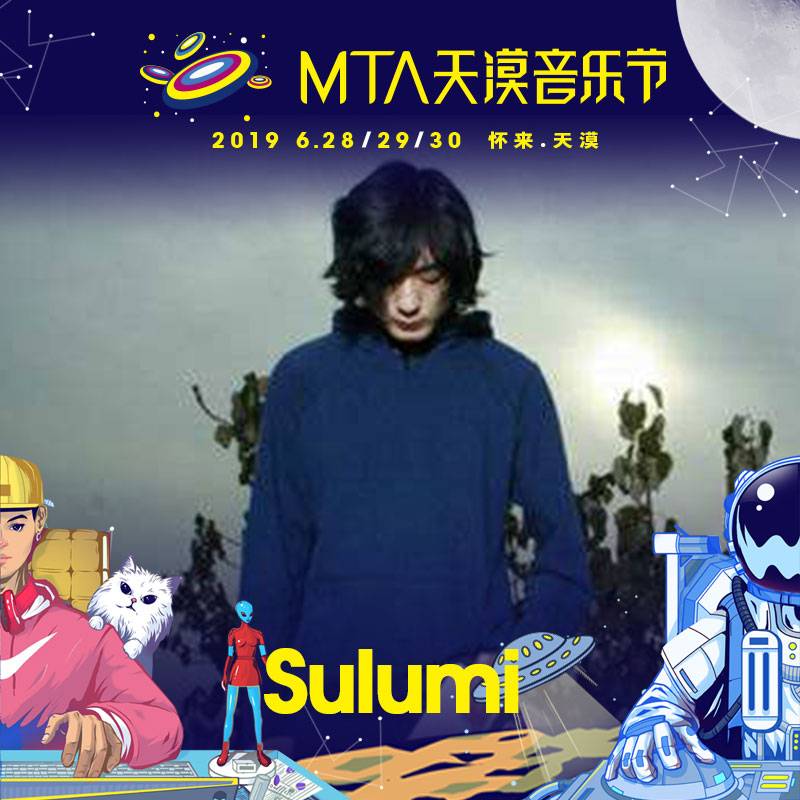 Sulumi
Electronic musician, guitarist, Sulumi is a very active Chinese composer. He started learning guitar at the age of fourteen and then set up a punk band, which became the catalyst for him to open his music gate. He released his new album "Unconsciousness" by VICE CHINA in 2015. Bringing new sounds concepts and melodies — more and more steady rhythm and a dark line of the melody line, always around the rock core stealthily, music melody avoids joy and sorrow. Unbiased, moving in time. Around the album tour held in several cities in China, he put his signature style to the new dimension of performance and deep inside the body sound in the dark with the light, guide you to return to the real world.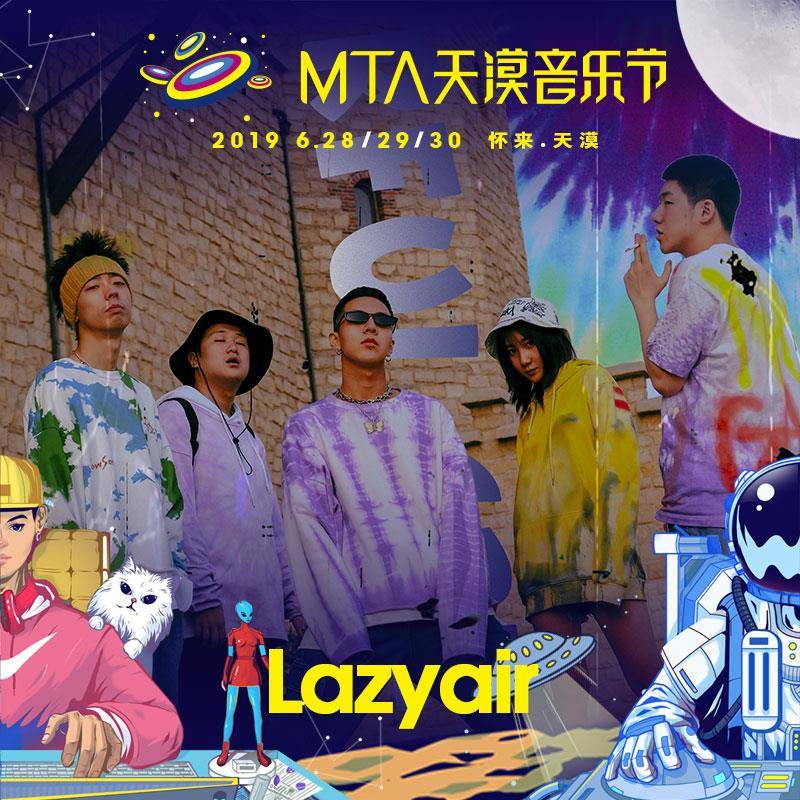 Lazy Air
Lazy Air is a hip-hop Group consisting of members such as Capper, Hua Sheng, NINEONE#, LrayLray, AKO(MC/Videographer). Lazy Air's music genre doesn't have a discernible pattern of a specific type, they dig deep within their own personal stories and offer up an enigmatic album of candidness and intensity. Lazy Air makes music that's unhurried and ethereal, an intricate filigree of delicate melodies and otherworldly beats. In just less than two years they've managed to win multiple awards and gain the number of fans they've today. Lazy Air has more than 100million clicks on their tracks in Netease Music.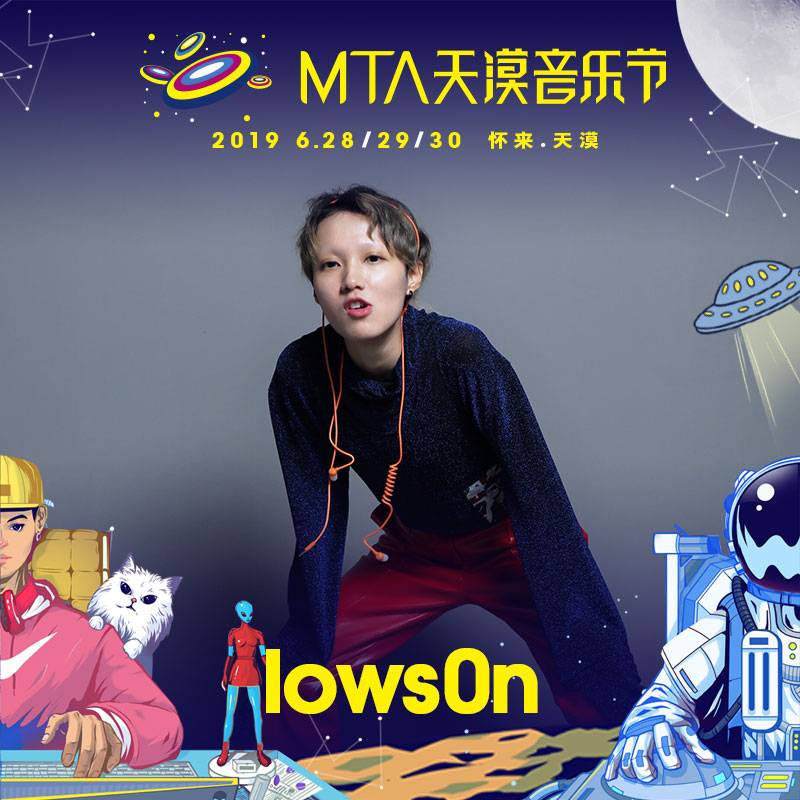 lows0n
The name Lows0n can be inferred as being an imbecilic child, She's good at converting and assimilating countless types of music genres and presenting it in a youngster/toddler Version. Although the Unique charm of her performances would be one of the reason grasping audiences love and affection. But her talent in lyrical writing and head nodding rhythms would be the reasons that she has succeeded to achieve all her fans and followers today. Don't Belittle on that Tiny Figure she has because she can lit up the whole Live House once she steps on the stage. She defines her music Genre as Indie Pop, she used to be a former group member of the family choir.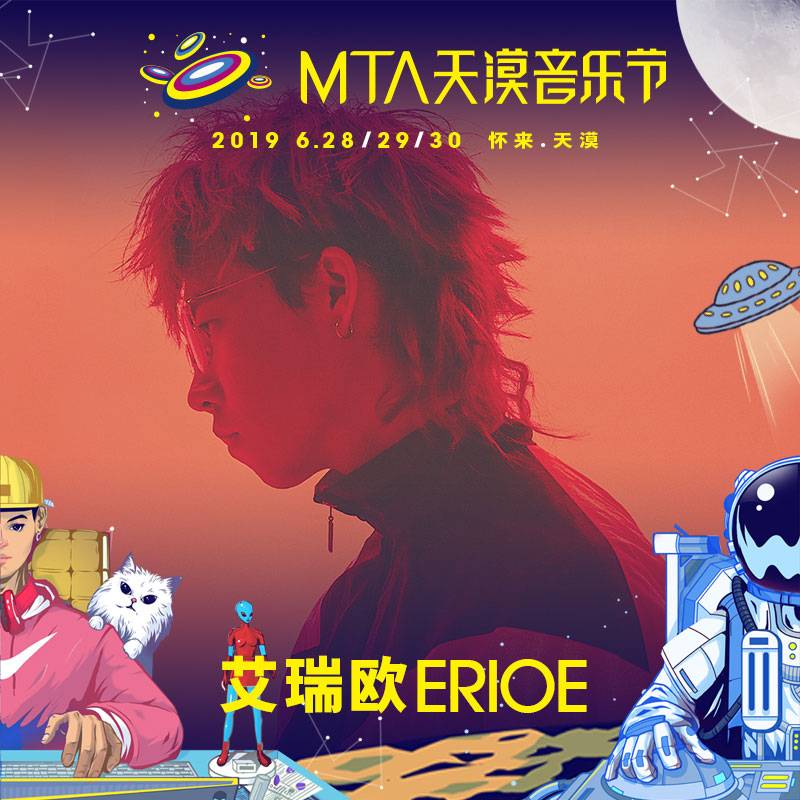 ERIOE
ERIOE, an Aurora boy from Xinjiang born in 1996 who also belongs to our label(WR/OC Label), It isn't easy to put a finger on his style of hip-hop, but the magical shifting nature of his creativity is something fully embrace by dubbing genres such as Boombap, Trap or Melody. In 2018, he joined a hip-hop group called "Safe Landing" In which so far they single published up to 999+ on Netease Music. Since "Safe Landing" has officially broken up in 2019, MTA Festival 2019 will be the first stage of ERIOE performing as a solo artist, Stay Tuned.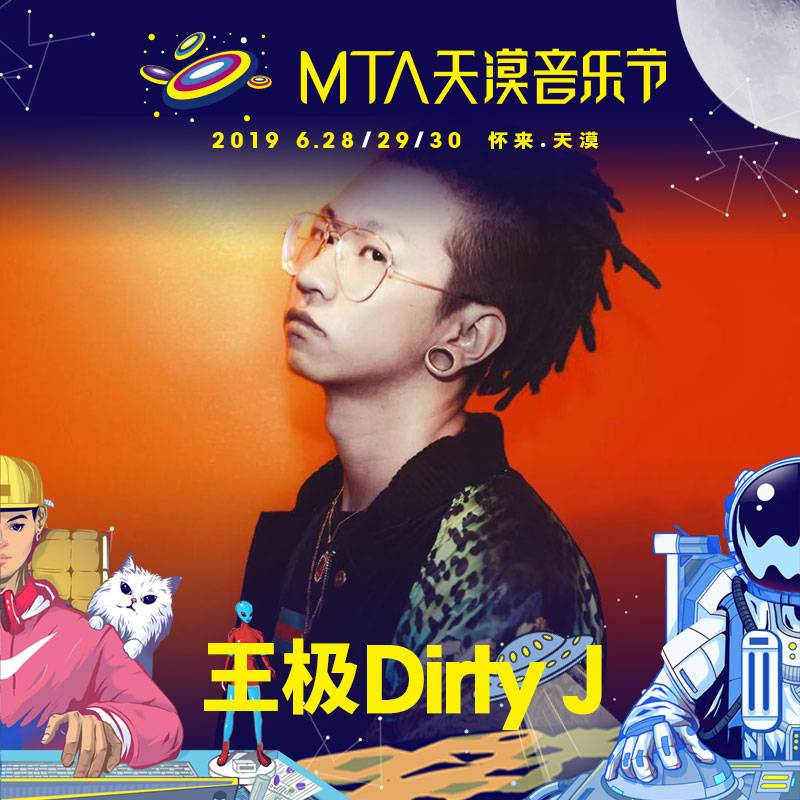 Dirty J
The originator of a hip-hop group named Naughty Boy$, He performs in many formats and styles including Trap and R&B.In 2017 Dirty J's singles "Do You Want To Be My Girlfriend" and "Let You Go" went viral, up till 2018 march "Do You Want To Be My Girlfriend" got more than 100 million clicks and downloads not surprisingly it was upon many ranking lists. Dirty J has established itself as reckoned in the hip-hop industry and he's ready to bring the party to the rest of the world.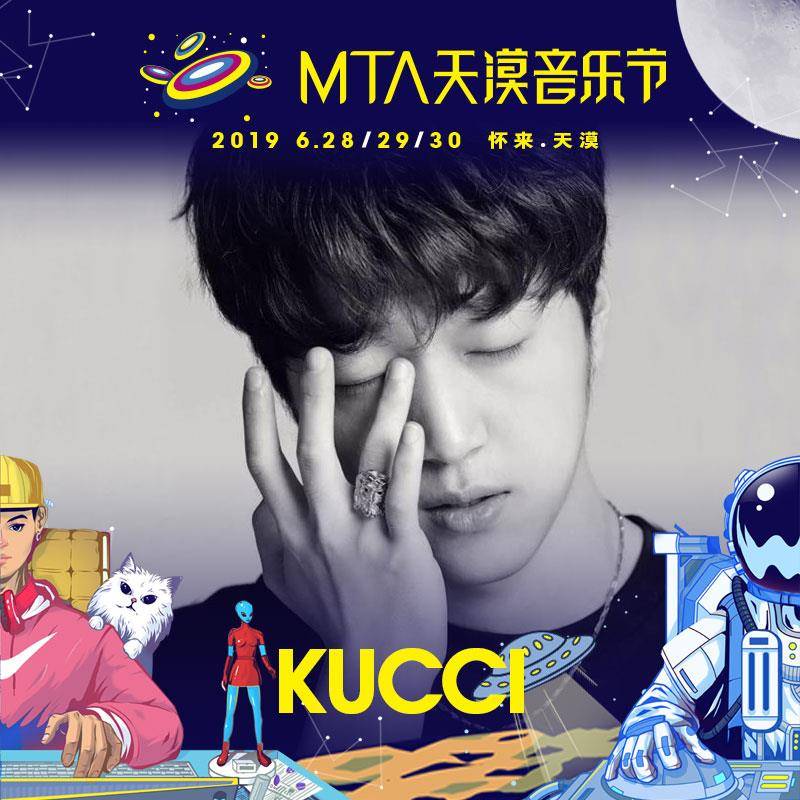 KUCCI
Kucci is a multi-talented rapper who's raised in Korea. His endowed capability in music led him collaborating with many renowned artists in Korea such as HashSwan, Okasian, etc and also some domestic artists such as 42, Wei Binyue, ODDope, etc. His representative works "Dear honey", "That's it","skr skr" etc are in lieu of visceral play-by-plays and detail-oriented specifics, they gather the most appealing messages and wrap it in both coded and beautifully shielded lyrics, focusing more on emotions than senses.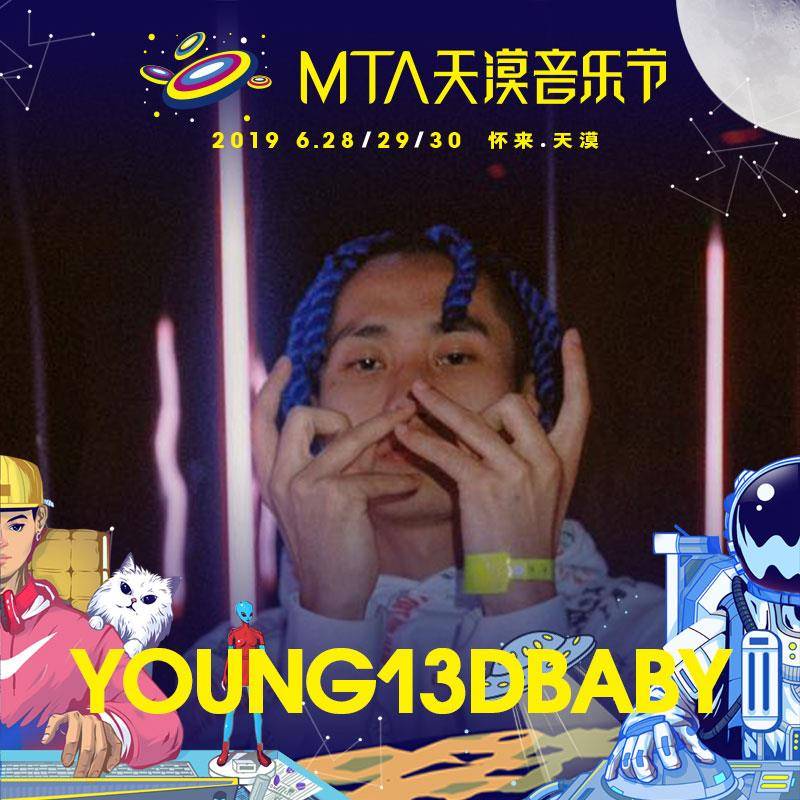 Young13dbaby
Young Entrepreneur, Talented Rapper, Hustler, Clout genius? There is just so much to say about this boy that just turned 21 a while ago. Young13dbaby grew up in a beautiful diverted culture of Tibetan, and started up his own label 【MXC RECORDS】when he was 16. Rooted in good vibes, confidence and a common love for music with something to say, his release in a single "Dirtysouth in da TIBET" where he mentioned being "a 16 years old boss owning a label" got lots of controversy from rappers in Tibetan.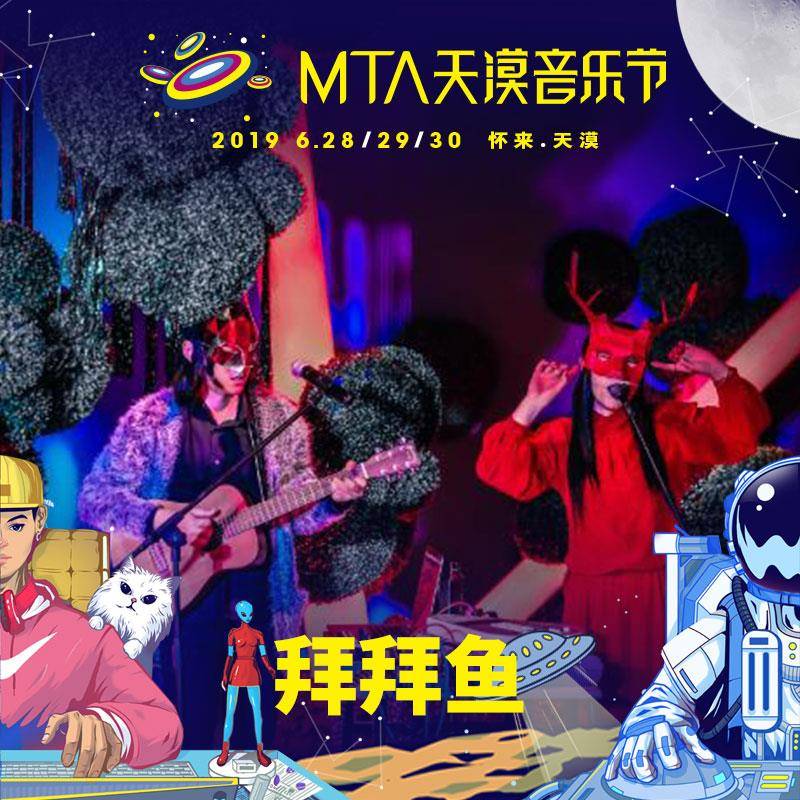 ByeBye Fish
ByeBye Fish is a band consisting of two members, identification of the band is rather effortless as they wear a mysterious mask on them, Band members names are correspondently anonymous on any sort of media. ByeBye Fish's Music Genre consists of undercurrent, minimalism, Techno, and Folk. With a deceptively unadorned musical approach that offers "creative turns of fictional phrases, gorgeous harmonies, and an ageless sound not to mention spine tingles aplenty. They deliver the message of Death, Loss, Space and time.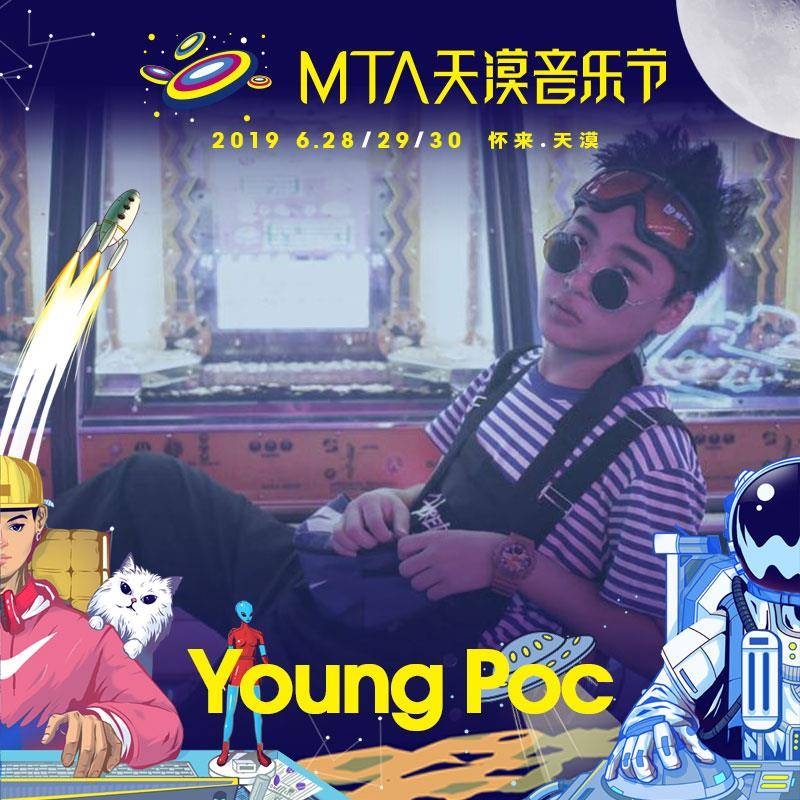 Young Poc
Young Poc is originated in a city called Chengdu and belongs to our WR/OC label, His music genre is rather too broad to be classified to a specific type, although his preference in Trap is noticeable. His adroitness in lyricism is playful and unique. His interests are playing Video Games, Video Editing and watching Anime that really encounters and reflects in his tracks. Captivating audiences with rhythmic tones and realistic edgy lyrics. YoungPoc is providing what the game is missing in music.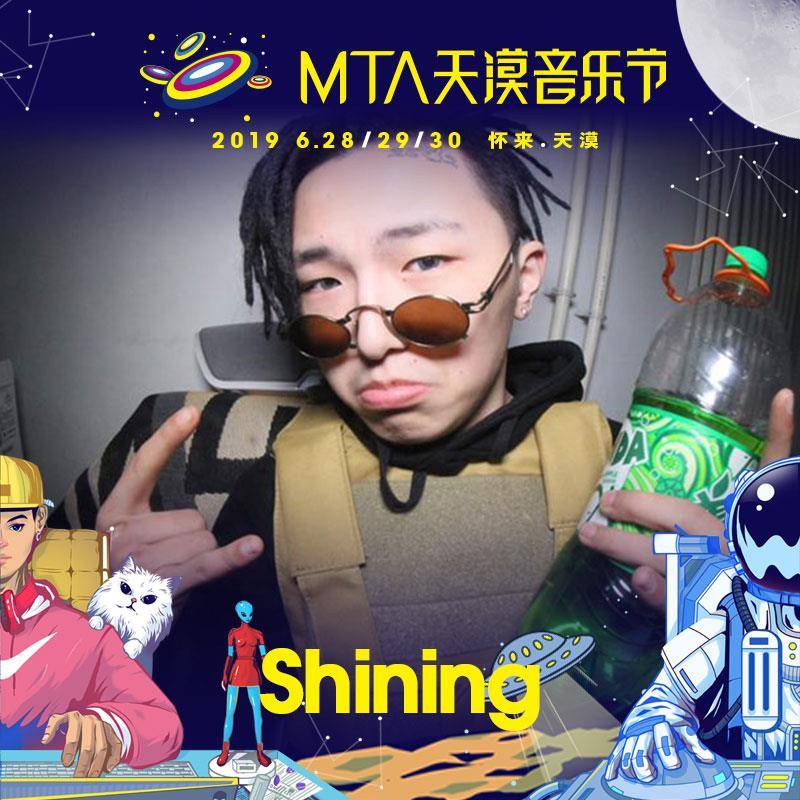 Shining
A Talented Millennium Rapper born After the 00s, who's a lead by example to be able to pursue a music career at such a young age. Since the launch of his career in 2016, he has been actively producing and touring. He's a rapper that can use artifice without becoming a background to it. Shining is influenced by New School Rap, obtains a unique experience in Melodic and Emo music genre. As his debutant single "Rain" was released it was clout ever since.
Aili
Imagine a pile of smoothing liquid water placed at four degrees Celsius. Likewise, Aili always maintained a calm, rational and objective personality. While keeping up with the times and experimenting with new genres, he's very focused on the output of correct values. Here is where feelings and thoughts of him flowing across the creation process assemble with humanity on it. He's always down to try innovative styles that cultivates fresh elements.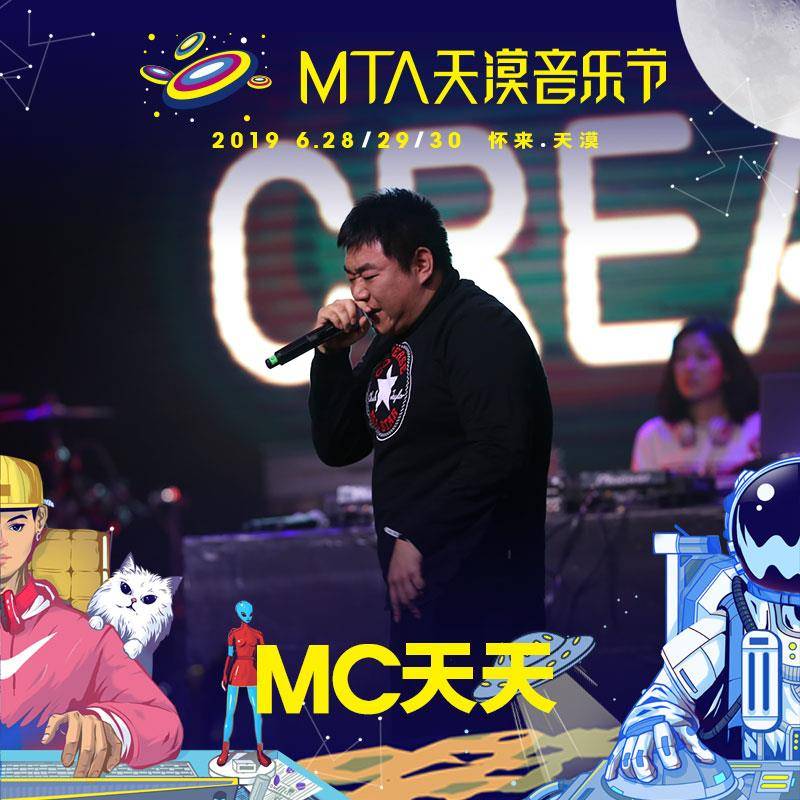 MC TianTian
Titled as a Freestyle master, Dragon Tiger fight Rap Battle winner. MC TianTian is committed to promoting the development of Chinese rap culture and hosted many Rap Battle himself.MC TianTian has a unique display of gritty lyrical finesse with an authentic mix of street resolve and soulful eloquence. Some of his representative works are "me" and so on.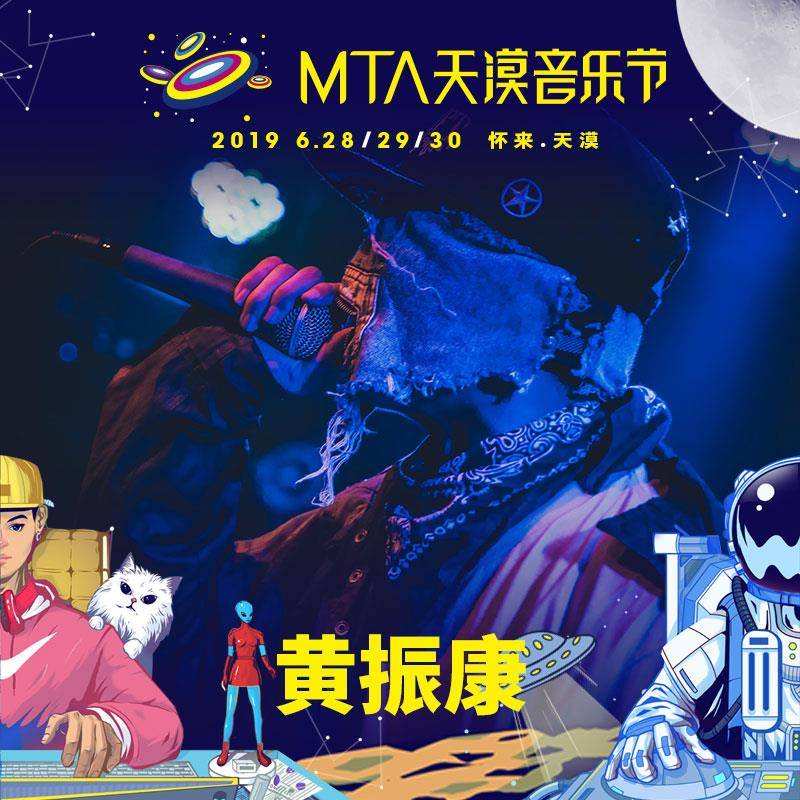 Mask K
A new generation rapper Mask k who's Born in 1998. Specializes in musical genres such as Jazz, Trap, and Hardcore, and known for his ingenuousness and straightforward personally presented in his music. His actual occupation is a nurse, imagine how that contradicts. At the end of 2018, he won 2018 China Hip Hop Live's Champion using his single "Clown's Game".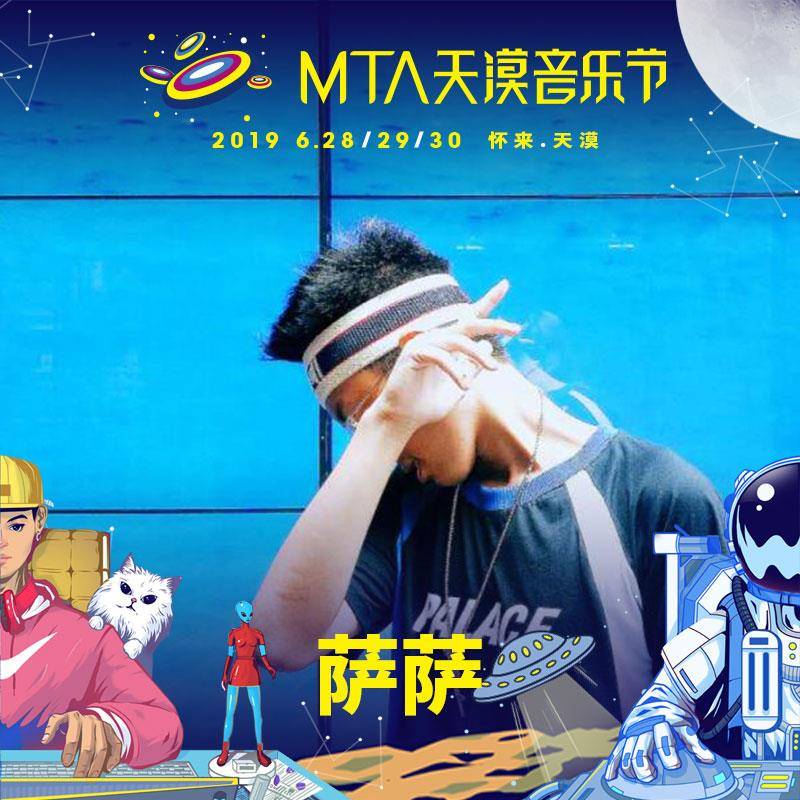 SASA
Millennial rapper SASA draws on a diverse set of influences. His lyricism is a product of the gos-pel and soul upbringing afforded by his hometown Gansu where they have plateaus as his music career has begun to plateau. Expansive lyrics and melodies that covers love and all its mishaps with catchiness and thoughtfulness.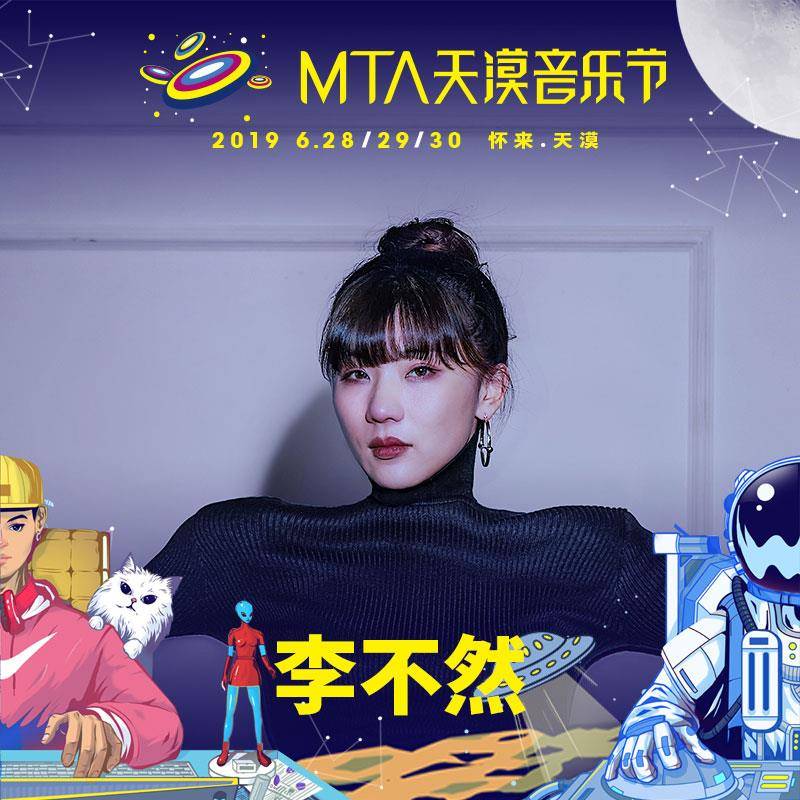 Buran Lee
Buran Lee is a musician with a distinctive personality who started writing since 2015. As an influencer, she was invited to be representative for many events such as Jiangsu TV channel and she performed at Art Nova 100. She was broadcasted live by Ku6 platform while performing live to her single "Fly".
Brickleberry
While stabilizing their Dance Rock and Synth rock music genres, they have claimed an out-of-the-way territory to cultivate their own unique musical sensibility, laboring for friendship, brother-hood, honesty and the sheer joy of the process, far from any fame or treasure-seeking notions. If their profile is rising now, it's at the best possible time. Brickleberry hopes that everyone will not give up on their dreams. In 2018, they performed at our MTA presenting road to supernova series and got the opportunity to be boarded on the stage of MTA Music Festival.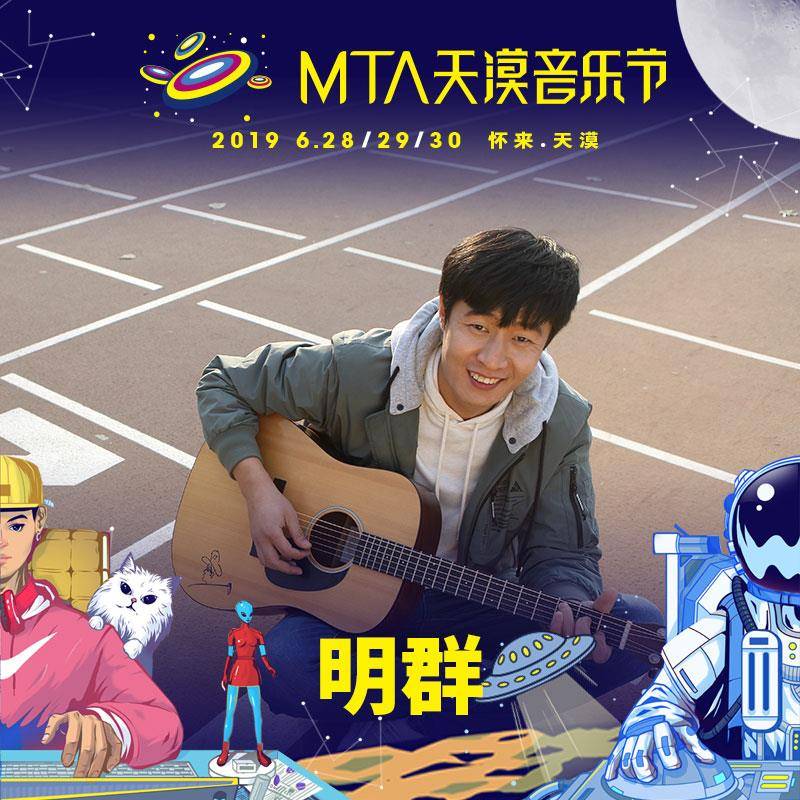 Qun Ming
Chinese mainland folk music singer, independent musician. On February 13th, 2018, the first studio version of the single "Home" was released. Later on February 22nd, the sec-ond studio version of the single "The Classmate" was released and the MV was released later on. Then he released the debut album "The Classmate" recently in January 2019. Qun Ming has more of an organic, Celtic-inflected lilt of vocals and melody, and you have a rough idea of why his songs are so instantly appealing.
Additional information
Tickets

• ¥280 1-Day Presale
• ¥350 1-Day Door Price
• ¥220 1-Day Student (please show your valid student ID card at the venue)
• ¥500 1-Day VIP
• ¥450 2-Day 3-Night Pass Presale (excluding shuttle bus)
• ¥520 2-Day 3-Night Pass Presale (including shuttle bus)
• ¥560 2-Day 3-Night Pass Door Price

VIP including
• One Presale 1-Day ticket
• ¥50 drink voucher
• MTA Derivative Products (an instant drying towel, a raincoat, an Environmental protecting bag and a T-shirt)
• VIP Access (VIP lounge, charging area, baggage depositary, 15 min earlier VIP access at the entrance)

Shuttle Bus and Parking

• ¥49 1-Day Parking
• ¥79 2-Day 3-Night Parking Pass
• ¥80 1-Day Shuttle Bus

Camping

• ¥99 2-Day 3-Night Camping Pass (PLEASE BRING YOUR OWN TENT)